The 45th Baba Sohan Singh Ji Salana Yaadgiri prayers will be held from 19th May to 21st May 2017.
Updates
2017 Barsi programmes are uploaded.

There would be a free Oral Cancer Screening on 20th May 2017 from 8am to 5pm. Everyone is encourage to take this opportunity for a free checkup.

Good news for those who are coming for this year Barsi. Grab Malaysia (MyTeksi) will be having a special promo which we would share as soon as possible to everyone. We encourage everyone who are traveling via bus, please opt for this service as the trip from Melaka Sentral to Gurdwara Sahib Melaka will be only between RM6-RM8. For those staying in hotels please opt for this service to avoid congestion and trouble of parking space.

Good News : GRAB is offering rm3 off for all rides to GSM valid from 12am Friday till 11.59pm SUNDAY!!. 2 rides per customer. PROMO CODE : GRABXGSM
Official Poster 2017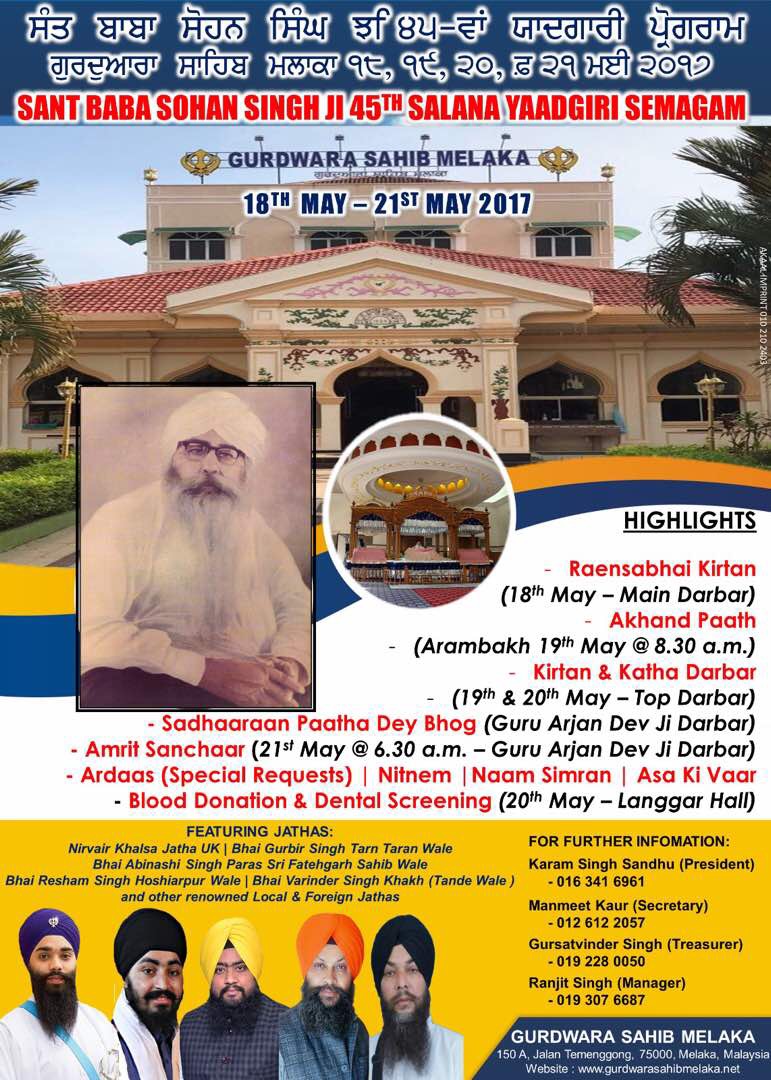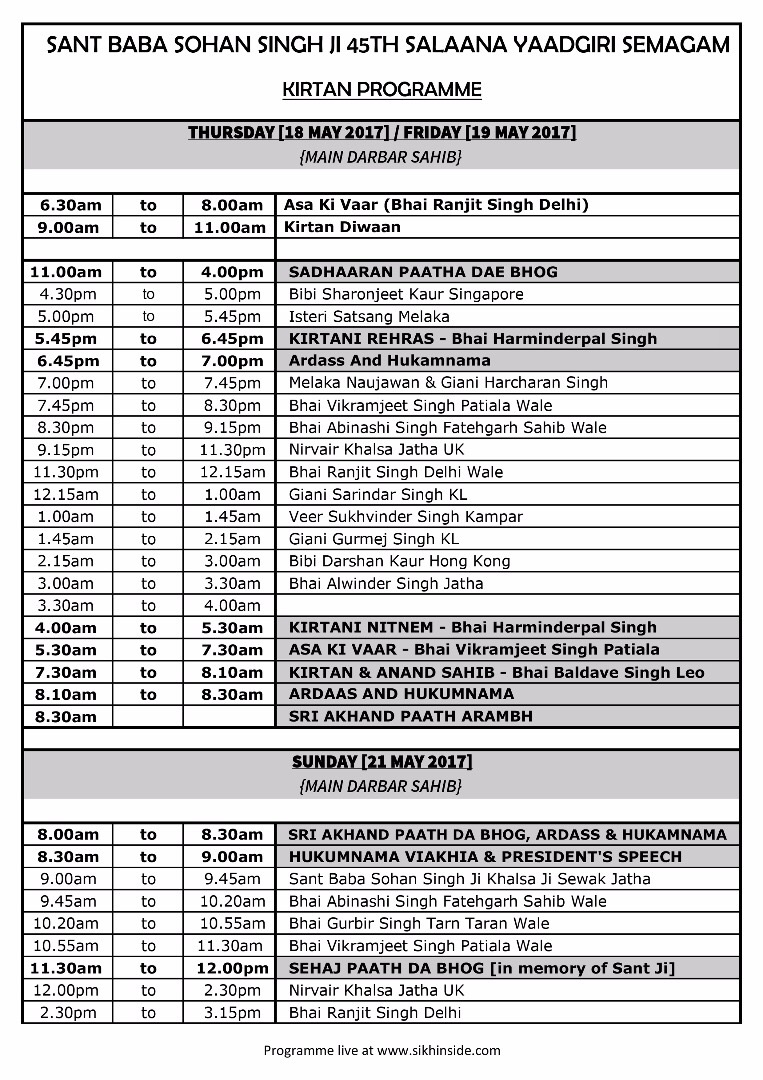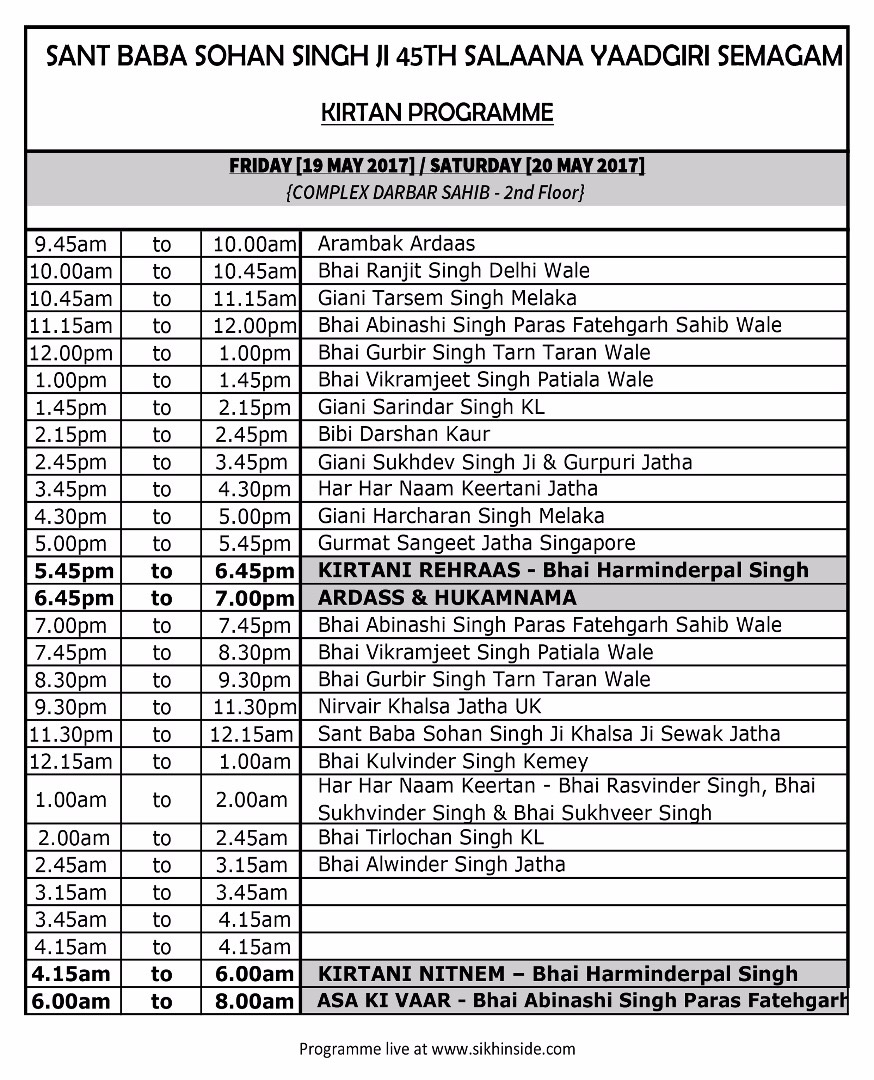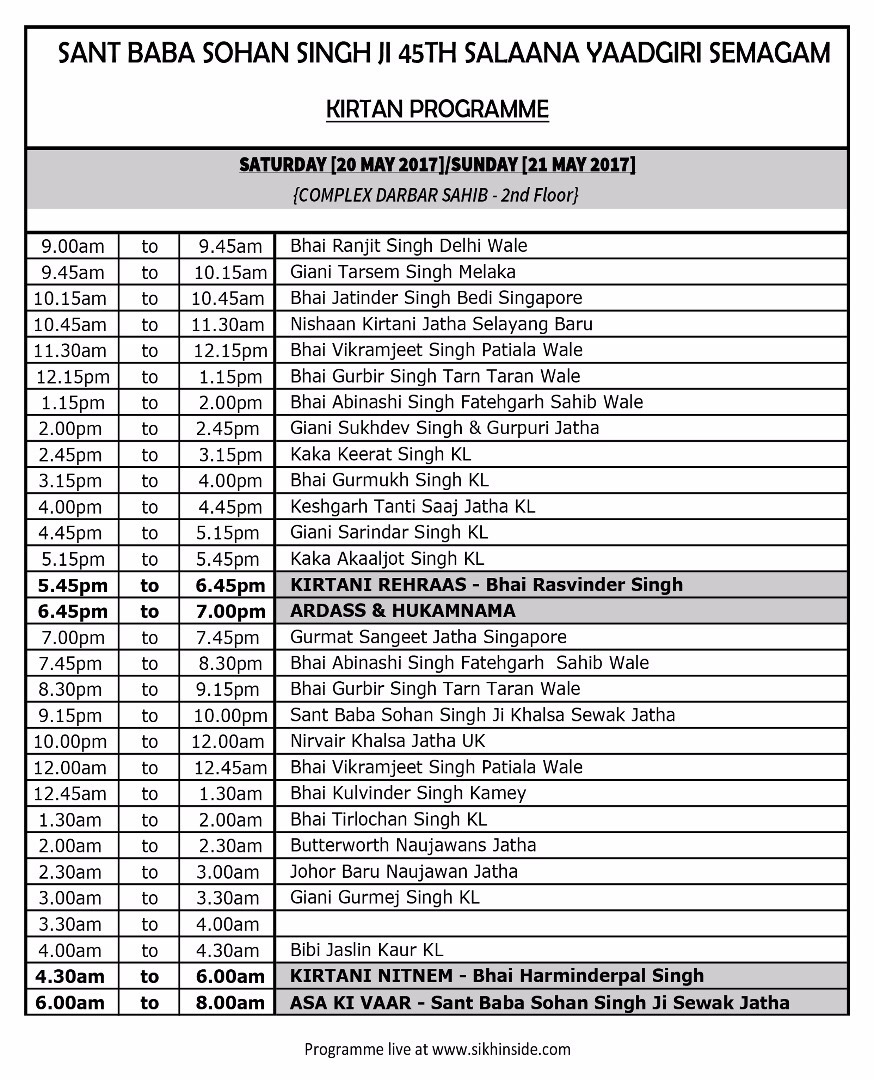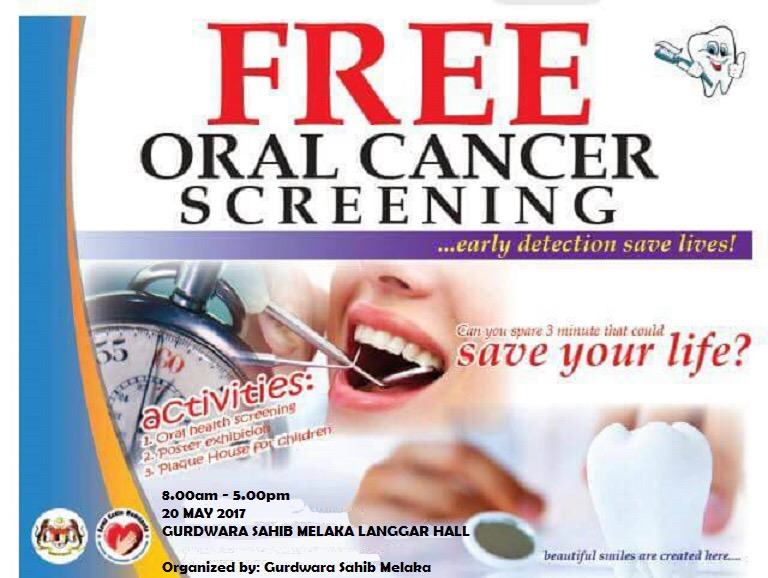 Events organised for this year Barsi as stated in the poster image
Babaji's 44TH Salana Yaadgiri - 20th to 22nd May 2015
We would like to thank each and every Sangat who has attended, contributed and render services throughout the event.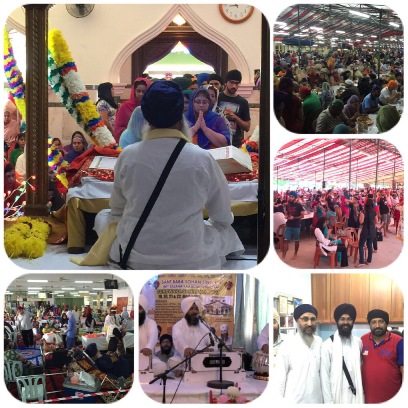 We are also grateful that more and more Sangat are coming each year from overseas countries to commemorate Baba Sohan Singh Ji's Salaana Yaadgiri. Some countries worth mentioned besides Malaysia & Singapore are Indonesia, Thailand, Canada, Australia, India & European countries.
We thrived to make this event as pleasant possible for each and everyone who comes here each year to pay homage to 'Babaji'. Besides preparation of 'Langgar' (food), top Raghi Jathas are also invited to perform 'kirtan' (religious hymns).
As part of humanitarian effort, we organise with the help of the Local Health Ministry, a blood donation drive and 'Oral Cancel Screening' this year. We also thanked the donors who always turn up for this drive and help in a way to save lives.
As the curtain falls, many new friends are made, old colleagues united, wishes turn to happiness & smiles in everyone faces as we look forward for next year prayers.
Please do make early preparations and book accomodations earlier. Travel safe and keep 'Babaji' in your hearts forever.
Official Poster 2016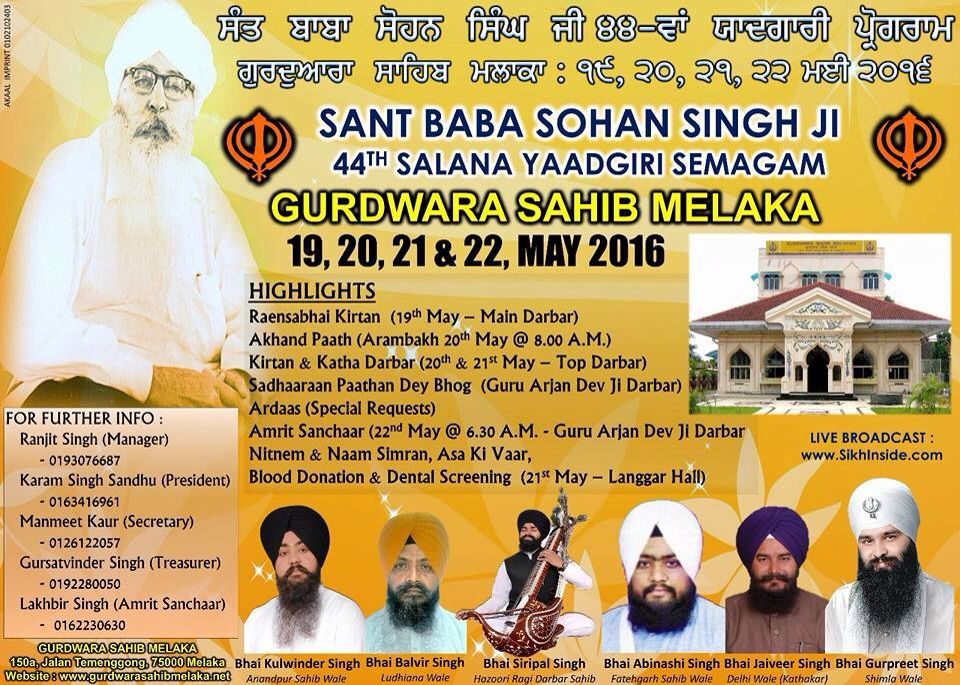 Events organised for this year Barsi as stated in the poster image
Kirtan Programme 2016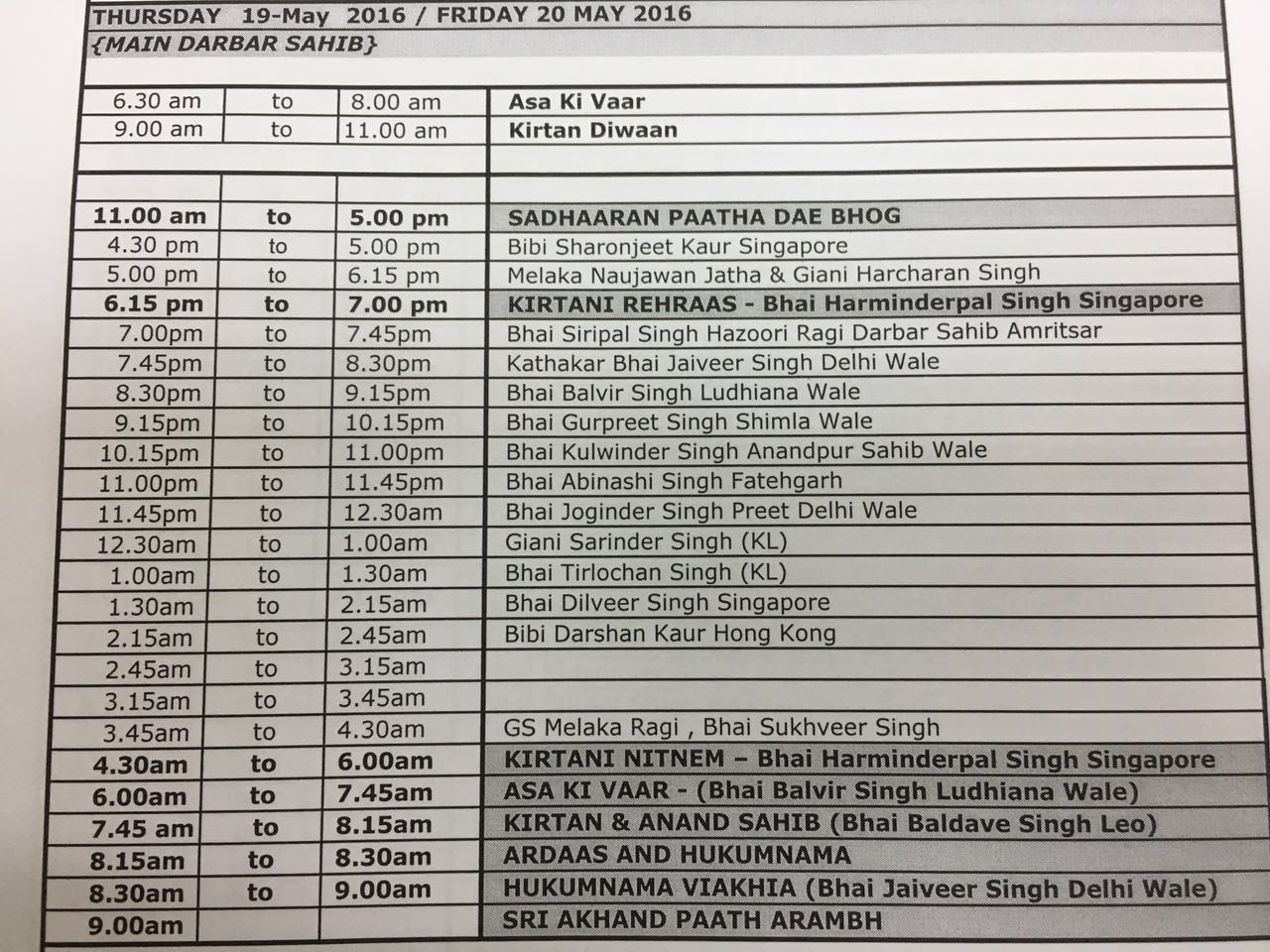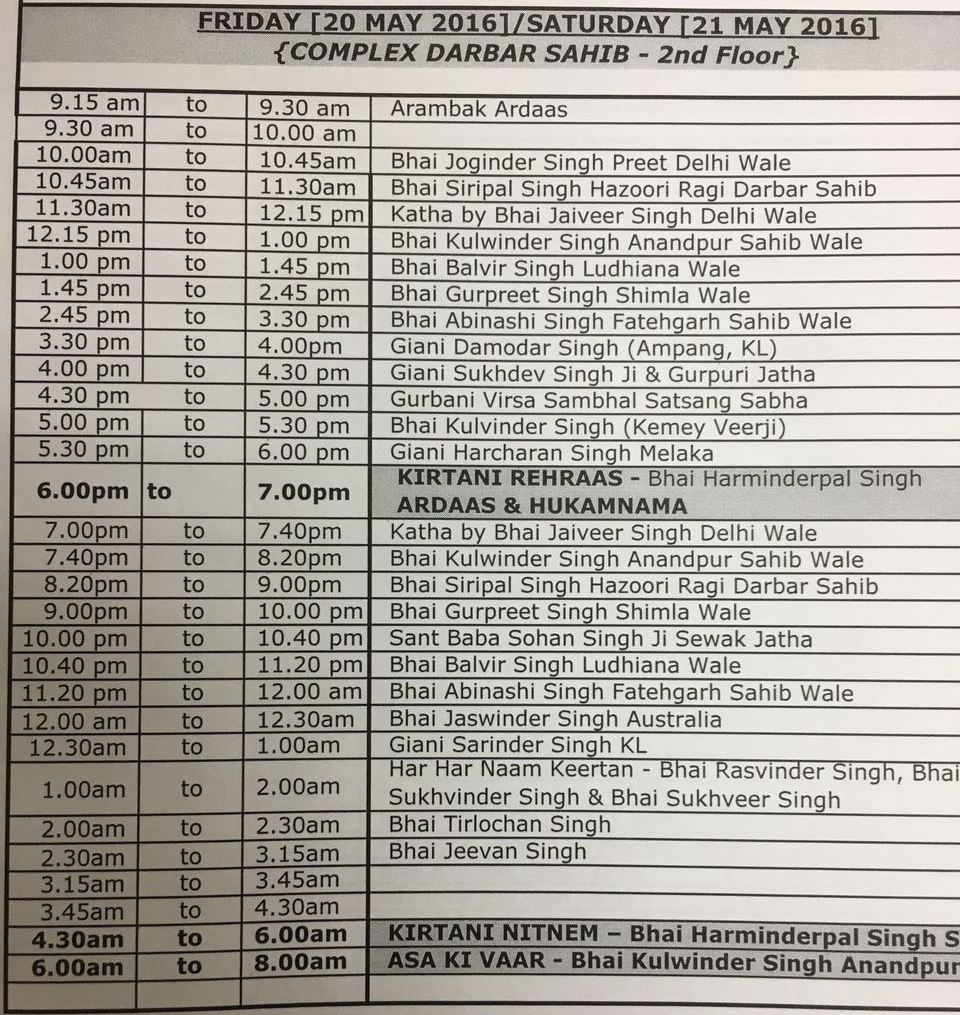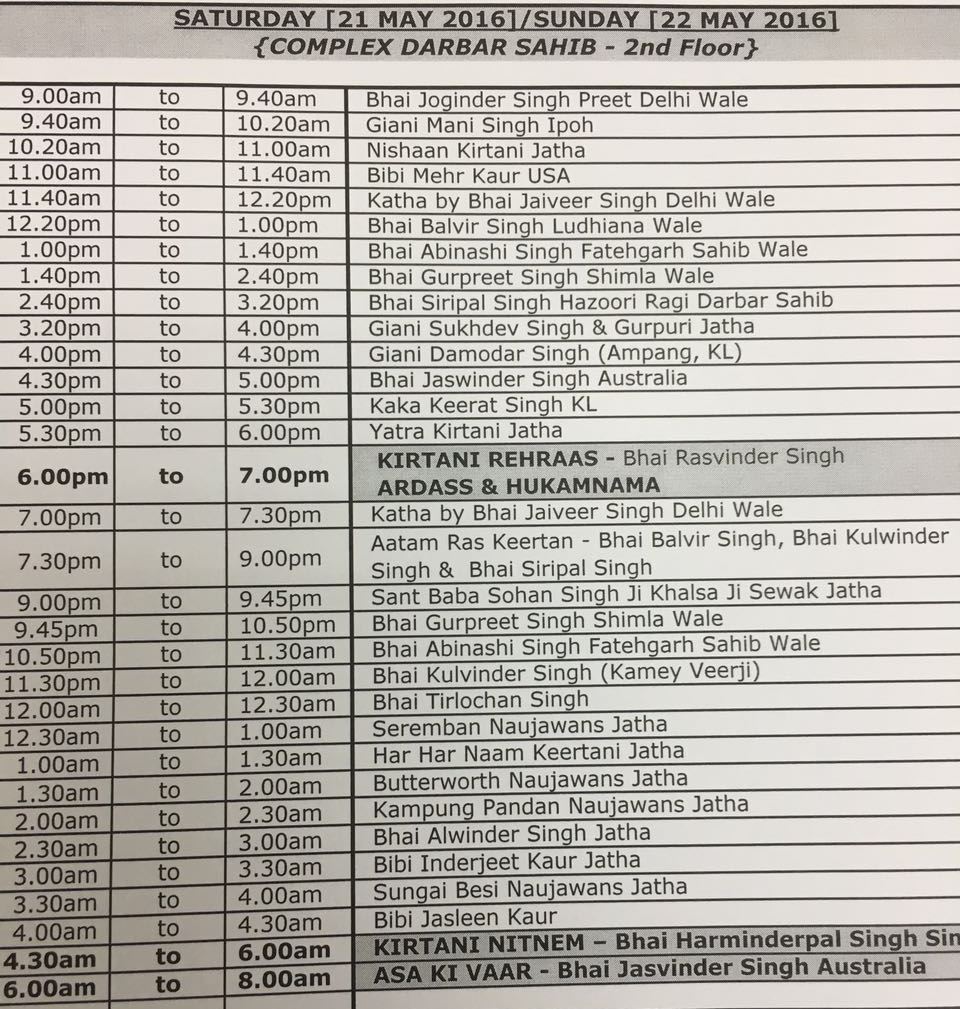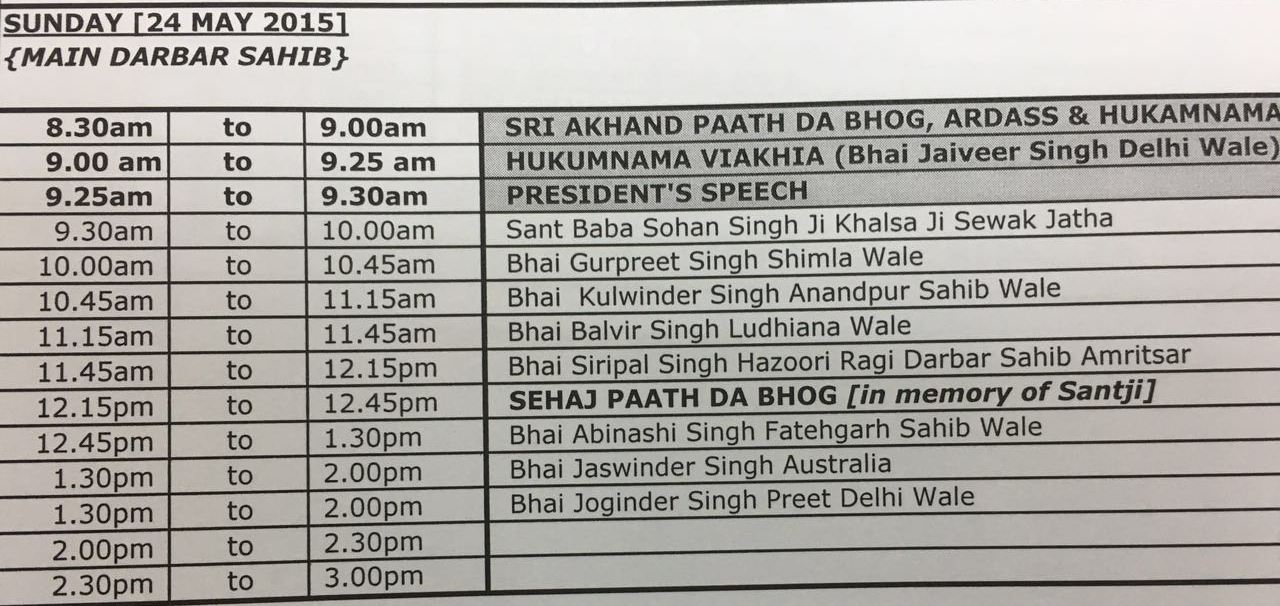 Vasakhi 2016
This joyous season was celebrated in true fashion of Sikhsim beginning with an Akhand Path and games for the everyone in the compounds of the Gurdwara. There were awesome fireworks in Gurdwara Sahib and also sports event organised by the Malacca Sikh Sports & Cultural Club.